Children's Orthodontics
Preventive Treatment for Your Child
When parents realize that early orthodontics at Brandon Linn Orthodontics does not include wearing braces, they are typically relieved. It's about giving your child the best possible start for lifelong dental health, which is influenced by the correct symmetry and alignment of their smile, jaw, and face. Early evaluation of your child by our children's orthodontist in Castle Rock, CO, is not just for aesthetic purposes; it also aids in guiding the growth and development of your child's jaw and teeth, preventing more significant issues later.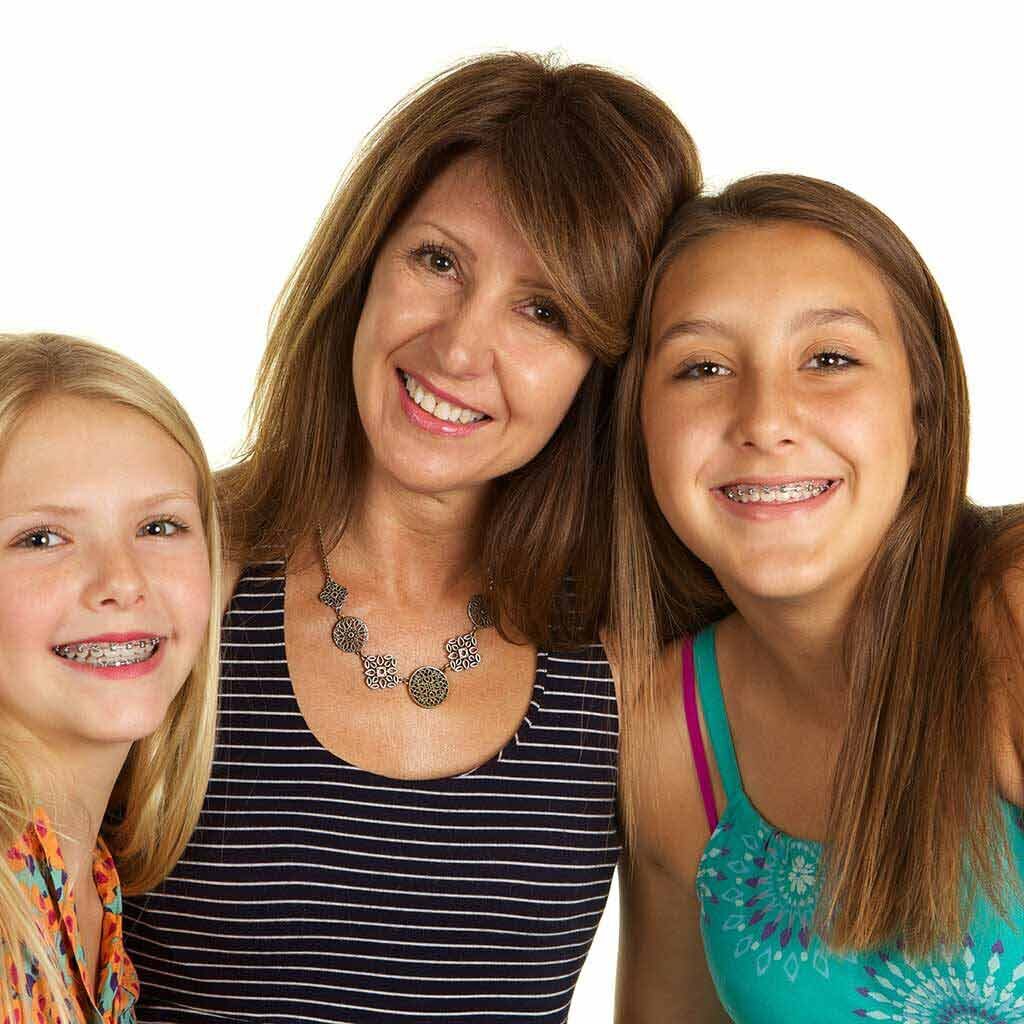 When Should My Child See an Orthodontist?
The American Association of Orthodontists advises scheduling your child's first orthodontic examination around age seven when adult teeth are beginning to sprout. In order to identify potential overbites, open bites, crowding, or gummy smiles, we at Brandon Linn Orthodontics inspect erupting teeth. We can determine if your kid would benefit from early intervention because many potential issues might not become evident until it is too late to avoid them. Starting treatment at this ideal moment guarantees the best outcome and saves time and money in the long run.
Not sure if a child's orthodontic evaluation might be beneficial? Any inquiries you may have about the procedure can be answered by us.
When Might Your Child Need an Orthodontic Assessment?
Perhaps no treatment is even required at this early stage. However, if you see any of the following in your child, it is crucial to check with our orthodontist:
Crowded or misplaced teeth
Difficulty in chewing or biting food
Premature loss of baby teeth
Mouth breathing
Finger or thumb sucking
Jaws that "pop" when opening and closing
Misaligned teeth.
Misproportioned jaws and teeth.

How Can Early Treatment Help Your Child?
While parents don't have to rush out and get braces for their young children, early screening and treatment can help prevent some oral health disorders, such as:
Open bites – when the closed jaws prevent the upper and lower teeth from coming into contact.
Crossbites – when the two rows of teeth don't meet correctly. Tooth decay, gum disease, tension in the jaw muscles, migraines, and other issues can all be brought on by an improper bite.
Speech impediments
Injury to protruding teeth
How Our Process Works
Our staff will thoroughly assess your child's smile and bite when they come in for their complimentary session. This will enable our professionals to decide which kind of treatment will be most appropriate for their requirements. We will also take the time to address any concerns you may have and to educate you and your child about the course of treatment and what to expect.
---
Schedule an Appointment With Our Children's Orthodontist in Castle Rock, CO
To experience our 5-star-rated orthodontic care, schedule your Complimentary Smile More Consultation today by calling (303) 688-6011 to reach our Highlands Ranch or our Castle Pines, CO, offices. You may also use our convenient online form.
Your appointment includes the following:
Discuss Your Goals
Complete Exam
Digital X-Rays & Photographs
Custom Treatment Plan
During your appointment, we will take the time to answer all your questions about our advanced treatments and technology, our flexible payment options, and anything else you may want to know about us!