Metal Braces
Outstanding Results From Proven Treatment
Traditional metal braces are still the greatest option for improving the smile of many of our patients. Metal braces are now more durable and powerful than before. They can resolve some of the most challenging cases and are also highly effective. When your treatment is over, your teeth will be straight because of the brackets and archwire that are affixed to them by the metal braces in Castle Rock, CO. Colored bands that can be personalized based on your favorite color, sports team, or occasion are used to hold the archwire that runs through the brackets in place.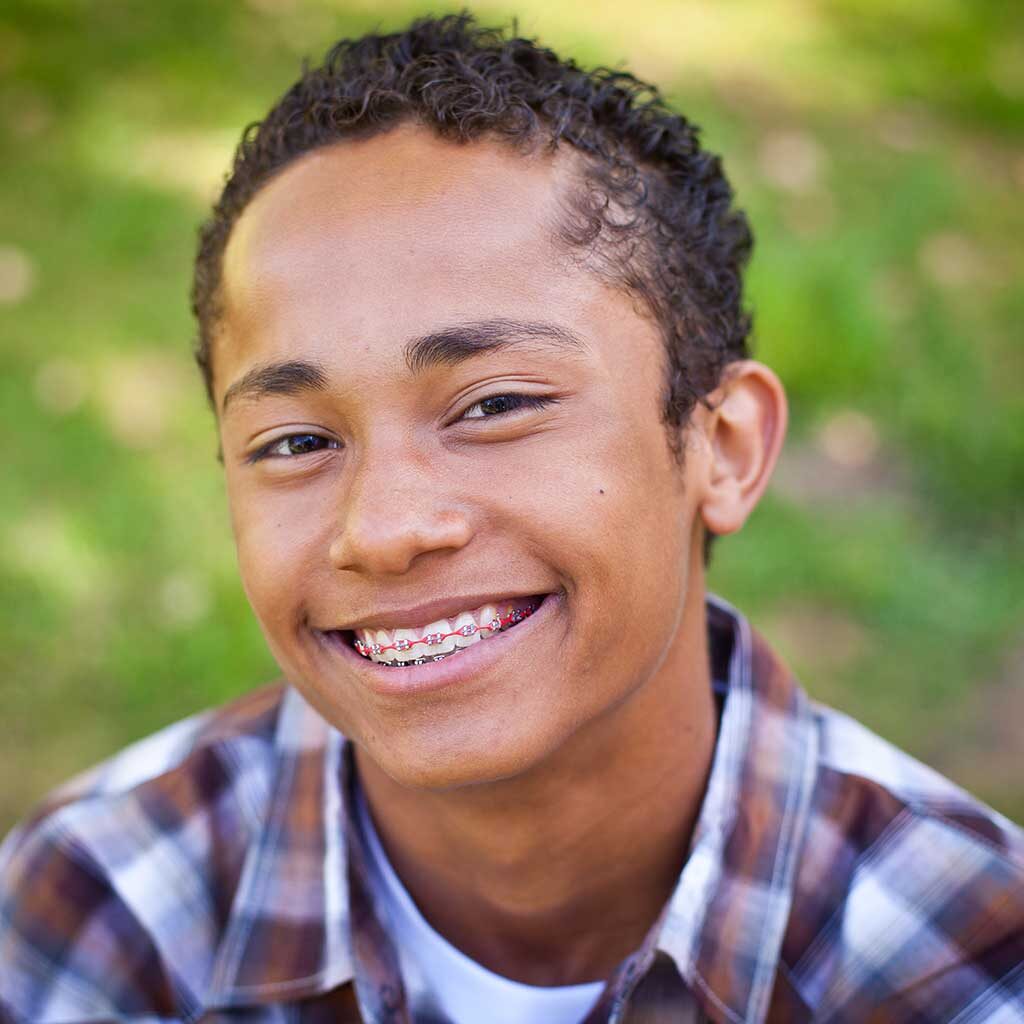 Traditional, Dependable Treatment
There are still some people who need conventional metal braces even though there are sophisticated orthodontic procedures that offer speedier, almost undetectable, and maintenance-free therapy. Their method of lining up your smile and bite is still very powerful. Traditional metal braces are still a dependable and occasionally preferred treatment option for straightening teeth when discreet treatment is not required.
Show Off Your Style
Brace color bands are now more durable and stain-resistant. Every time you have an adjustment, you will get a fun, fresh look, whether you want to wear your favorite color, display school pride, or represent your favorite sports team!
Advanced Materials Are More Durable
Modern metal braces employ a stronger adhesive and tougher materials than older models. The final result is fewer broken bands or brackets that may have otherwise made your therapy take longer.
---
Contact Us for Metal Braces in Castle Rock, CO
To experience our 5-star-rated orthodontic care, schedule your Complimentary Smile More Consultation today by calling (303) 688-6011 to reach our Highlands Ranch or our Castle Pines, CO, offices. You may also use our convenient online form.
Your appointment includes the following:
Discuss Your Goals
Complete Exam
Digital X-Rays & Photographs
Custom Treatment Plan
During your appointment, we will take the time to answer all your questions about our advanced treatments and technology, our flexible payment options, and anything else you may want to know about us!